You've just found the most comprehensive and thoughtful collection of love poems, quotes and readings available today. Look no further!
"This ebook is exactly what I wanted. Thanks for putting it together!" 

Joe Panistas
Don't lose anymore of your valuable time searching for the greatest love poems or readings, I've already done all the hard work to save you the trouble. Inside the Love Poem Collection ebook, hundreds of the world's best love poems organized into thoughtful categories from being in love to losing love will ensure a pleasurable read for years to come.
You may well have been called upon to speak at your best friend's wedding at a very short notice, leaving no time to find a suitable poem or reading. You may need to quickly write a charming Christmas or Valentine's day gift card. This user-friendly book is supplied via instant download, giving you quick access to all the resources you need, helping you draw inspiration in this joyous time. It means one less thing to think about.
Since, we often struggle with finding the perfect words to say when we try to share our love, this book will help you find ways to say how that other person touched your heart. The right words have a wonderful ability to connect souls, so it is important to express your feelings, share your thoughts with your loved one and make the most of your time spent together, therefore such a reference of the most magnificent English love poetry is always handy.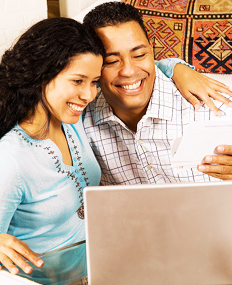 What just some of our customers are saying...
"Much better then the ones you can buy printed in Barnes and Noble, or Amazon. Tons of lovely poems and increasing! Plus the attention to detail is great." - Jack Sunders
"Inspiring and endearing. This book met my expectations; Many of these poems were in Sex and City, read by Carrie and Big. Even my favorite is in here, John Keats" - Michelle Lusitane
How can the Love Poem Collection help you?
Over 200 carefully selected poems, quotations and readings covering the vast range of emotions one can experience the various faces of love, composed with care and a great deal of attention to detail
Over a hundred poets are featured in this collection from the 1500s to the early 1900s, ensuring the brightest images of the human sensation.
Contains timeless words of some of the greatest writers who have ever lived, with many famous pieces as well as lesser-known treasures for you to discover (see a selection of the authors below)
Suitable for English speakers all over the world...
Whether you want to express your loving feelings with a man, a woman, a friend or anyone else, this book will help you find the words
An excellent resource for those seeking the perfect poem or quotation when writing for or speaking at many different occasions:

wedding speech
love letter
proposal
valentine's day card
christmas card
birthday card
other surprise, greeting and gift card
meorial speech or an eulogy to pay tribute at a funeral or memorial service
as well as for those who are simply trying to make sense of it all. The right words have a wonderful ability to heighten the spirit.

Draw inspiration from the greatest minds on love, since reading how they done the same throughout the English literary history with their words of passion can be inspiring as well as uplifting. Reading classic love poems that stood the tests of time can be one of the best pastimes, seeing what poets from the distant past are trying to tell you about the greatest feeling there is, love.
What could be better then charming your loved one with the sweetest loving words ever written? Or how about reading love poems together after a delicious dinner with wine? Reciting and talking about a beautiful poem is one of the best ways to impress and enchant, be it your first date or your proposal.
FREE GIFT: includes over 100 translations of I love you in many languages of the world.
"
George Chityil has put together a collection that comes from the very being of the authors. The title says it all. Classic poets with magnificent love poems equal a joyous read. Do you like romance and love? Then get this one.
" Sarah Rubinstein
"This book paints a picture of love with the prettiest word paintings, and it heats the soul with heartfelt visuals of passion." Angeline Earheart
Whose poems will you find in the book, exactly?
It's an grand mix, put together with love, care and a great deal of attention to detail. Here are just some of the authors included:  A. E. Housman, Alfred Austin, Amy Lowell, Andrew Marvell, Angela Morgan, Anne Bradstreet, Aphra Behn, Ben Jonson, Carl Sandburg, Caroline Elizabeth Sarah Norton, Christina Georgina Rossetti, Christopher Marlowe, Constance Fenimore Woolson, Coventry Patmore, D.H. Lawrence, Dante Alighieri, Dante Gabriel Rossetti, Edgar Allan Poe, Edgar Lee Masters, Edmund Spenser, Edmund Waller, Edna St. Vincent Millay, Edward Dowden, Eliza Acton, Eliza Cook, Elizabeth Akers Allen, Elizabeth Barrett Browning, Elizabeth Singer Rowe, Emily Bronte, Emily Dickinson, Eugene Field, Francis Quarles, Francis William Bourdillon, George Gasgione, George Herbert, George Peele, George Wither, Hartley Coleridge, Heinrich Heine, Helen Hunt Jackson, Henry Constable, Henry King, Henry Wheeler Shaw, Isabella Valancy Crawford, James Henry Leigh Hunt, James Whitcomb Riley, John Clare, John Donne, John Keats, John Wilbye, Lord Alfred Tennyson, Lord George Gordon Byron, Madison Julius Cawein, Matthew Arnold, Maxwell Bodenheim, May Riley Smith, Michael Drayton, Omar Khayyam, Oscar Wilde, Paul Laurence Dunbar, Percy Bysshe Shelley, Philip James Bailey, Ralph Waldo Emerson, Richard Aldington, Richard Lovelace, Robert Argyle Campbell, Robert Bridges, Robert Browning, Robert Burns, Robert Frost, Robert Herrick, Robert Louis Stevenson, Rupert Brooke, Samuel Daniel, Samuel Taylor Coleridge, Sara Teasdale, Sidney Lanier, Siegfried Sassoon, Sir Henry Wotton, Sir John Harrington, Sir John Suckling, Sir Philip Sidney, Sir Walter Raleigh, Sir Walter Scott, Stephen Crane, Stephen Foster, Thomas Campbell, Thomas Campion, Thomas Ford, Thomas Hardy, Thomas Hood, Thomas Lodge, Thomas Moore, Walt Whitman, Walter Savage Landor, William Blake, William Browne, William Butler Yeats, William Cowper, William Douglas, William Johnson Fox, William Morris, William Shakespeare, William Wordsworth. To see a preview of all the content, click here. It goes without saying that all copyright fees have been paid. In this ebook, you will find all the classic poems as well as plenty of lesser-known gems.
In total, the book has over 100 authors and over 200 wonderful poems, quotes and readings.



We use Paypal, a trusted online retailer specializing in digitally delivered products
(note: Paypal may add local taxes in certain parts of the world, like VAT in the UK or Europe)
How is the book delivered? How soon will you get it?
The ebook is an easy-to-use PDF file. No physical products will be shipped. After you order, you will get INSTANT ACCESS to a page where you can download the ebook onto your computer
You will need the free Adobe Reader software which most people already have on their computer
No waiting for the mailman to deliver, and no trips to the bookstore are needed, as this is a digital product which you can either read on your computer or print out, as you choose
In 5 minutes from now, you could be browsing the ebook on your computer screen - no matter whether it's 2 pm or 2 am! Just click on a Buy Now button and complete the simple order form
The layout makes it quick and easy to find the perfect poem for you
The book is suitable for both Mac and PC users
It's quick and easy to use, because time is of the essence. So we created the book with ease and speed in mind
Easy to navigate the table of contents: just click on the title and go straight to the poem, quotation or reading you require
The poems, readings and quotations are arranged in themes, in chronological order in the table of contents, making it quick and easy to find a poem for a particular situation, such as being in love, or losing love.
"I myself am an avid collector of poetry and love letters... A must for the bookshelf of any collector. The poems also come in handy to include in card or note. You can find other collections out there of course, but this is already a collection of the most famous and well-known. Great job!" - J Cook
"The collection ranges from sensual desires to realistic depictions. You can easily experience love's divinity and safety. You will experience all faces of it, from ecstasy to grief." John Nguyen
NEW: order TODAY to receive our 66 Best Love Quotes ABSOLUTELY FREE - value $9.95
Our unique '66 Best Love Quotes' ebook is another fantastic collection of magnificent sayings and quotes from great minds around the world. Simply order your copy of 'the Love Poem Collection' today and you will automatically receive our '66 Best Love Quotes' book completely FREE. You could be reading it in just 5 minutes from now...
"66 Best Love Quotes is the book I wish I had when I was preparing my speeches for weddings, dates and other events, even sad ones, like funerals. The contents are useful and uplifting and ease the way to writing and telling heartful words. I look forward to being able to share it with others, and I feel better just knowing it's there." -
Judith Morgan
PLUS we've arranged a FREE Bonus: How to say I Love You in hundred languages!
Wherever the road of your life may take you, the first words you should learn in any language is simply "I Love You". It can be a real life saver in difficult situations, as to whom you are saying it will recognize it's meaning, and will appreciate your effort in learning these precious words in their language!
You need never be lost for words again...order today and receive all this for just:
$19.95



Order online with the safe and secure Paypal
George Chityil, creator of the Love Poem Collection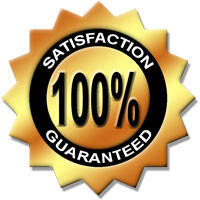 Satisfaction guaranteed, with no risk: if you are not 100% happy with the product for any reason within 8 weeks of purchase, you pay nothing. I really care about excellent customer service; I hope it shows...